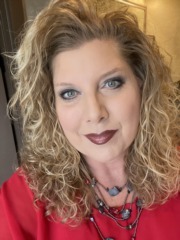 Welcome to the " Rockqween of Real Estate"- Erin Leach.
I have traveled around the world as a Military brat growing up in Alaska and over seas. My career in Occupational Therapy led me to work with multiple trades people to assist with accomodating and modifiying homes to meet needs in the moment or future plans for needs of family members or loved ones to access their environments to continue living 'at home".Recently moving to Birmingham, AL  I am enjoying my career in Real Estate  to assist with educating family/ friends and loved ones on "aging in place" or accomodations during home searches while providing insight into "best" home solutions during the buying process so buyers and sellers become more at ease with making a purchase or listing a home and  decrease anxiety with relocation whether medically required or lifestyle/career change, choice.
Real Estate provides me the platform to educate and advise others in creating their own personal /generational wealth builder :purchase/sell of real estate and empowers me to assist the community with needed volunteer programs such as ramp building, animal rescue/rehab and veteran services to provide care or assistance in other daily needs to promote quality of life.
When working with the"Rockqween of Real Estate" your getting  an agent willing to turn over all stones, boulders and ROCKs for your next home,  buyer and land opporturnity for possible  building.